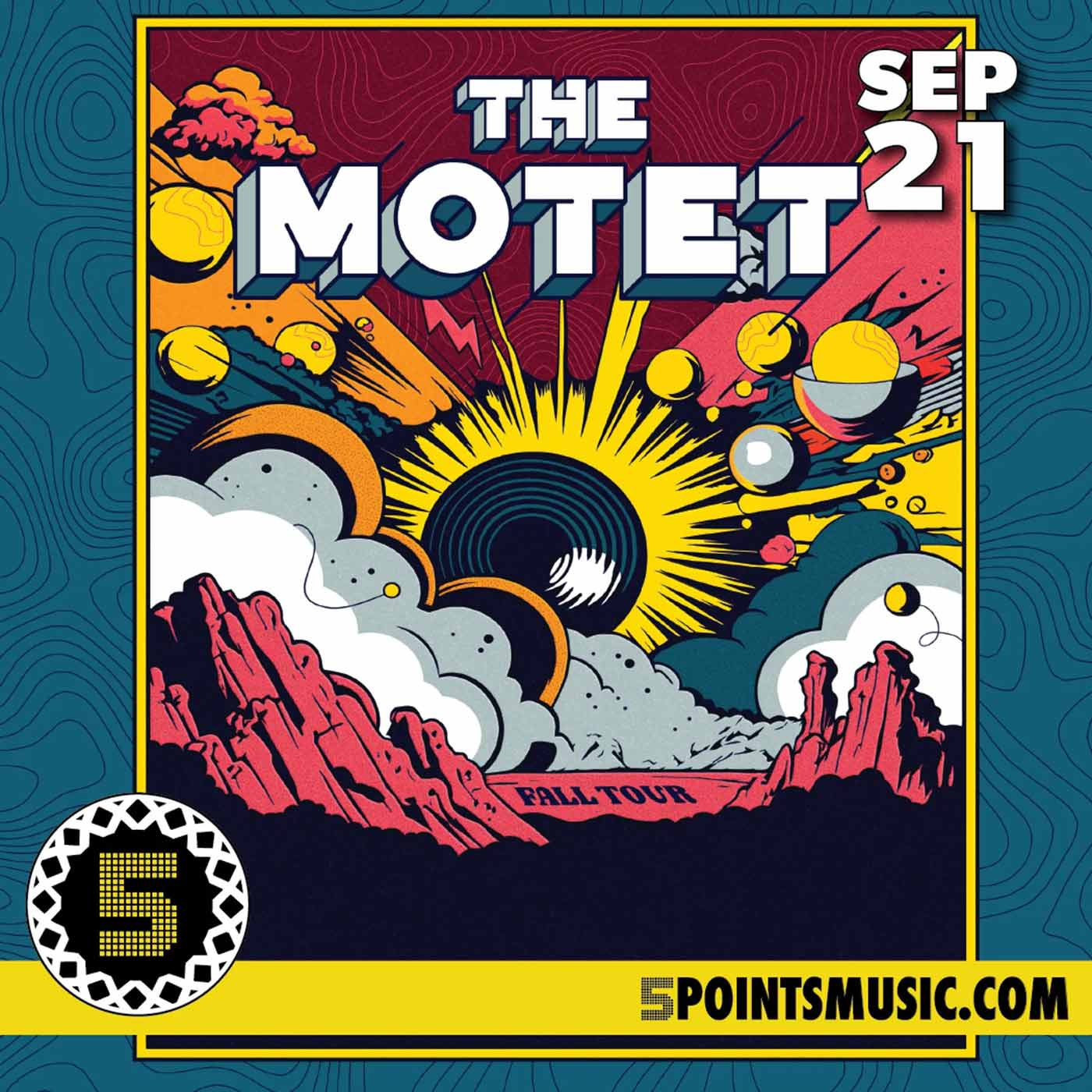 We're pumped to welcome THE MOTET on their first tour with Sarah Clarke as their new singer!
We're so excited to OFFICIALLY announce Sarah Clarke as the new singer for The Motet!! Sarah is hands down the most creative and collaborative singer we have ever worked with, and her enthusiasm, excitement and energy on stage is inspiring us to new levels of performance. She completes our sound in ways we never would have imagined and we can't wait for the world to witness!!""
Since 1998, The Motet have inspired the world with their unique style of dance music. Over the course of nine full-length albums, they've traversed the lines between funk, soul, jazz, and rock and built a diehard audience in the process. They've headlined Red Rocks Amphitheatre six times and sold out countless legendary venues coast-to-coast. In addition to racking up nearly 20 million total streams and views, they've also garnered widespread acclaim from numerous publications including Relix, Glide Magazine, and AXS. The band has also graced the stages of festivals such as Bonnaroo, Bottlerock, Electric Forest, Bumbershoot, Summer Camp, and High Sierra.
At the core of soul music is a vibrant, embracing spirit, one aimed at connecting the dots of humanity that reside on both sides of the microphone.

"It doesn't matter if there are 10 people in the audience or a 1,000," says Jordan Anderson, lead singer/keyboardist for J & The Causeways. "It's that sacrifice we make of our art, so that people can feel it that much harder the first time they hear you."

In a serendipitous sequence of events, J & The Causeways was formed at the legendary Maple Leaf Bar in New Orleans. A juggernaut soul/R&B ensemble, the group is filled with heavy backbeats and a soaring horn section, all swirling around the magnetic vocal stylings of Anderson.

"We definitely shine live because each and every member of this band loves to be onstage and in that genuine moment of performance," Anderson says. "New Orleans is home to some of the finest singers and musicians on the planet, which also means you have to bring your A-game to every single show — you're representing this city and the long history of beautiful music that's been created here.