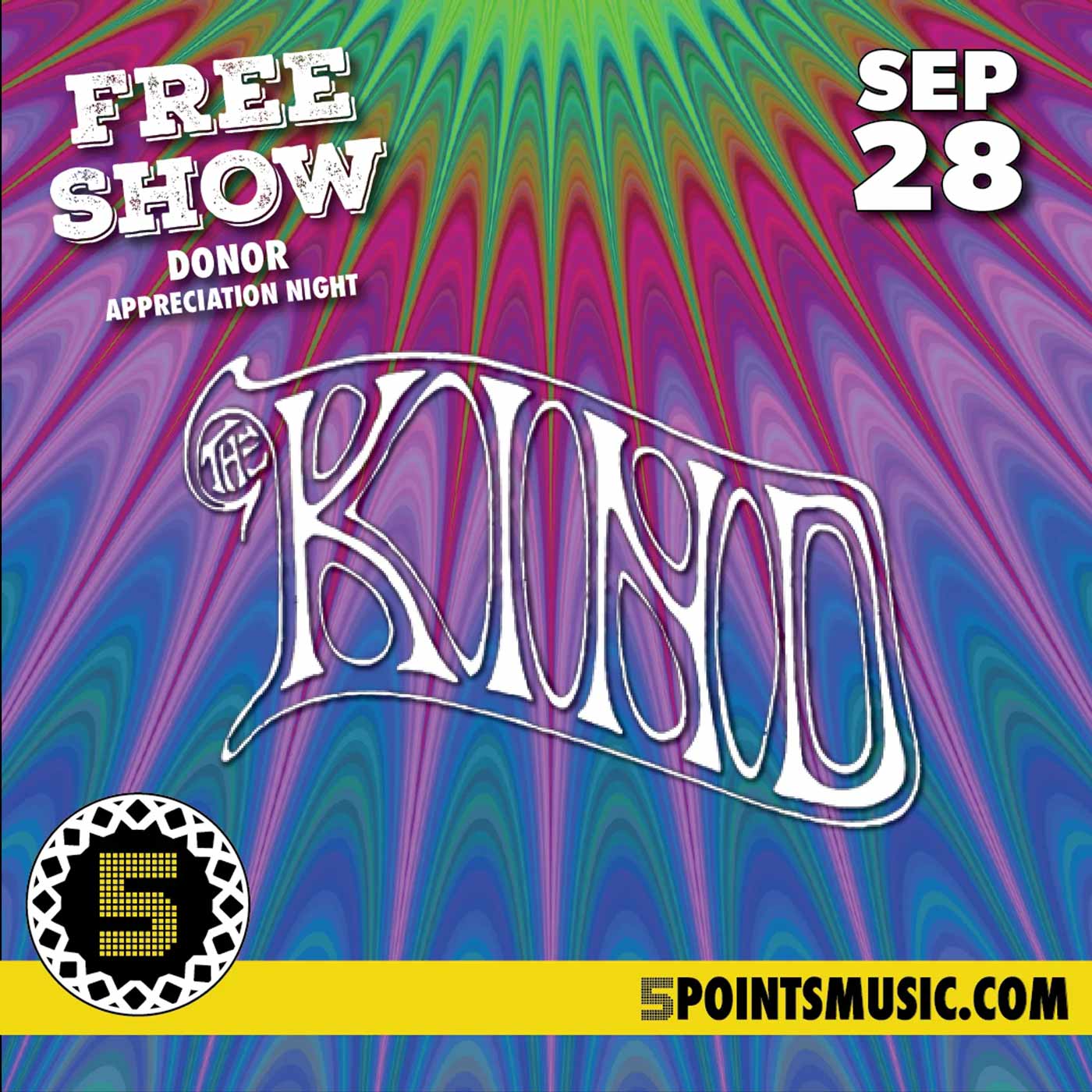 DOORS: 6:30p | SHOW 8:00p
EVENT IS FREE!
GRAB YOUR TICKETS TO ATTEND
It's been over 3 years since The Kind graced The Sanctuary stage with their Hillbilly Psychedelic Folk Rock. We're thrilled to welcome them back for a special 5PTS Open House Donor Appreciation Night.
The Kind, a Blacksburg based folk-rock band, is familiar to anyone who has passed through the New River Valley in the last thirty plus years. Formed in 1986, The Kind plays in a variety of styles that ranges from classic rock, R&B, and jazz to bluegrass and country; however, the arena which they most frequently blend their diverse influences is their huge melting pot of Grateful Dead covers. Over the years, The Kind has been privileged to perform with the likes of Jorma Kaukonen (Jefferson Airplane & Hot Tuna), Rick Danko (The Band), Merle Saunders (The Jerry Garcia Band), The New Riders of the Purple Sage, and Jefferson Airplane. The Kind combines strong lead vocals and harmonies together with intertwining melodies and soulful rhythmic grooves to produce a fun, flowing and danceable experience. They are equally at home in a laid-back acoustic setting or a high-energy electric experience.